Familiar Wife Episode 7
Nonton Falimiar Wife Episode 7 Subtitle Indonesia – Satu pilihan tak terduga dapat mengubah segalanya tentang hidup Anda. Cha Joo Hyuk bekerja di bank dan telah menikah dengan Seo Woo Jin selama lima tahun. Ketika insiden aneh terjadi suatu hari, Joo Hyuk membuat keputusan yang berdampak pada hidupnya dan orang-orang di sekitarnya dengan cara yang tidak terduga. Tiba-tiba, kehidupan yang dia miliki dengan Woo Jin dan sahabatnya, Yoon Joong Hoo, hilang dan dia menjalani kehidupan yang sangat berbeda. Bagaimana cinta pertamanya, Lee Hee Won, menjadi faktor dalam kehidupan barunya? Dan apakah mungkin untuk mendapatkan kembali kehidupan lamanya?
Episode Title: Episode 7
Air Date: 2018-08-22
Year: 2018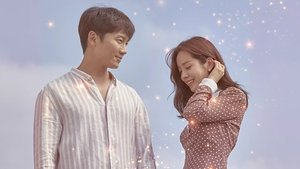 You must be logged-in to see the download links.